About Ms. Aprajita Srivastava, Director
Ms. Aprajita Srivastava is the Part time Hon. Director of World Development Foundation from Nov. 2014. She executed overseas partnerships, tie-ups, MOUs and major projects. She executed MCIT, Govt. of Ethiopia project of establishing seven radio stations in different parts of Ethoipia in 2015. She filled the tender for global bid, vetted the contract that was signed with MCIT, Govt.of Ethiopia, opened Letter of Credit, procured the equipment and got the project executed within a time frame of twelve months.The stations provide the opportunity for citizens to express themselves socially, culturally, politically and spiritually, thus preparing each and every member of the community to participate in decision-making.
News covered in Africabiz
wdf experience certificate for MCIT Ethiopia project.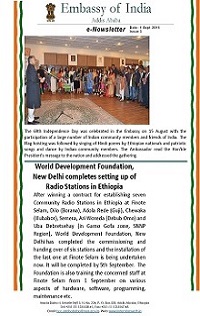 She negotiated and finally signed a marketing distribution agreement for india for video cloud with
Brightcove.
Brightcove Inc., incorporated on August 24, 2004, is a provider of cloud-based services for video. The Company's flagship product is Brightcove Video Cloud (Video Cloud), an online video platform. The Company's other products and services include Brightcove Zencoder (Zencoder), Brightcove Once (Once), Brightcove Gallery (Gallery), Brightcove Perform (Perform), Brightcove Video Marketing Suite (Video Marketing Suite) and Brightcove Lift (Lift). The Company provides its solutions to media companies, broadcasters, publishers, brands and corporations, as well as governments, educational institutions and non-profit organizations. The Company operates data center facilities in the greater Boston area, the greater Chicago area, Phoenix and Amsterdam, and also uses third-party cloud computing platforms. It operates its own servers for systems that manage meta-data, business rules and archival storage of media assets.
Awards and Honours
Membership Certificate
Membership Directory
Publications in International journals and Books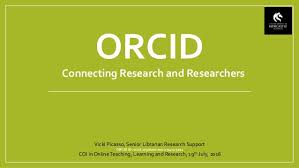 Journals
1. Srivastava, A., & Srivastava, H. O.(2021). Broadcasting in 2030: Crystal Gazing. European Journal of Applied Sciences, 9(6), 453–462. https://doi.org/10.14738/aivp.96.11385
To link to this article: Broadcasting in 2030: Crystal Gazing. or for full article Broadcasting in 2030: Crystal Gazing

2. Baghel A., Srivastava A.et. al. (2020) Analysis of Ex-YOLO Algorithm with Other Real-Time Algorithms for Emergency Vehicle Detection. In: Singh P., Pawłowski W., Tanwar S., Kumar N., Rodrigues J., Obaidat M. (eds) Proceedings of First International Conference on Computing, Communications, and Cyber-Security (IC4S 2019). Lecture Notes in Networks and Systems, vol 121. Springer, Singapore.

3. Aprajita Srivastava, "Sustainable Development Goals (SDGs) 2030:A myth to reality ", JOJ scin. 2019; 2(1): 555576.DOI: 10.19080/JOJS.2019.02.555576

4. Aprajita Srivastava, "Technology Assisted Knowledge Agriculture for Sustainable Development Goals ", Advances in Crop Science and Technology,ISSN:2329-8863, Volume.6(5):391, DOI: 10.4172/2329-8863.1000391, 2018.

5. A. Srivastava et.al., "DETECTION OF EMERGENCY VEHICLES USING MODIFIED YOLO ALGORITHM", Advances in Intelligent Systems and Computing(Springer),Third International Conference on Intelligent Communication, 6. A. Srivastava et.al., "Simulation based Performance Comparison & Analysis regarding Static and Mobile Throwboxes impact on Network Performance in Delay Tolerant Networks (DTNs) using ONE Simulator" Journal of Physics: Conference Series 1142 (1), 012015

Certificate of presentation in Second National Conference on Computational Intelligence NCCI2018

7. Aprajita Srivastava, "SOCIO-ECONOMIC TRANSFORMATION OF UNDER-PRIVILEGED COMMUNITIES BY COMMUNITY RADIO IMITATING ANCIENT TRADITION OF ORAL TEACHING" Global Scientific Journals (GSJ PUBLISHER),ISSN:2320-9186, Volume.6, Issue 2, Page No pp.233-248, February 2018.
or Research paper on journal website
Index

8. Aprajita Srivastava, "Using mass media and ICT for agriculture extension: a case study", International Journal of Scientific & Engineering Research (IJSER),ISSN:2229-5518, Volume.9, Issue 2, Page No pp., February 2018.
or Research paper on journal website
Index

9.Aprajita Srivastava,"VIDEO CLOUD BASED AGRICULTURE EXTENSION FOR GLOBAL POVERTY ALLEVIATION", INTERNATIONAL JOURNAL OF CREATIVE RESEARCH THOUGHTS (IJCRT), ISSN:2320-2882, Volume.6, Issue 1, Page No pp.858 - 865, February 2018.

10. Aprajita Srivastava, Somya Goel, Aayushi Tyagi and Rachna Jain, "Security Issues in Cloud Computing", International Journal for Research in Applied Science & Engineering Technology, Volume 5 Issue VIII, August 2017, pp 544 - 547

11. Aprajita Srivastava, Somya Goel, Aayushi Tyagi and Rachna Jain,"3-Step User Authentication in Cloud Environment",IEEE, 5th International Conference on 'Computing for Sustainable Global Development', 14th - 16th March 2018

12. Aprajita Srivastava, "Concept of New TV Show", IEEE (Indian Chapter), October 2016.


Books
B.Tech -2019 Transcript

B. Tech Thesis "3-Step User Authentication in Cloud Environment",

B. Tech InternshipInventry Management and Control system in All India Radio, Prasar Bharati, Govt of India "Certificate of excellence",


High School (Science Stream)-2013 Ist/Distinction with Certificate of Acadmeic Excellence
Training & Acomplishments
Technology Training with Projects-ASP.NETfrom 13th June 2016 to 25th July 2017.
Project-"Free e-books for all (Online Library) using ASP.NET Technologyfrom 13th June 2016 to 25th July 2017.
Training on MEAN Stack (MongoD8, Expressjs, Angularjs, Nodejsfrom Jan 2017 to April 2017



Workshops and Seminars
Letter of Recommendations
Countries visited
UK, France, Italy, USA, Australia, New Zealand, China, Singapore, Malaysia, Russia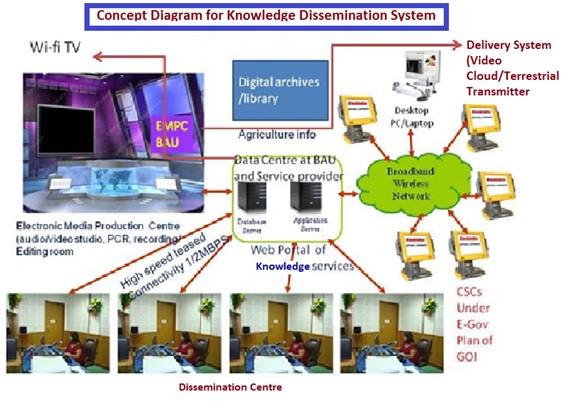 Concpt Diagram of Agriculture Knowledge Dissemination System impkemented in Bihar Agricultural University