World Development Foundation Team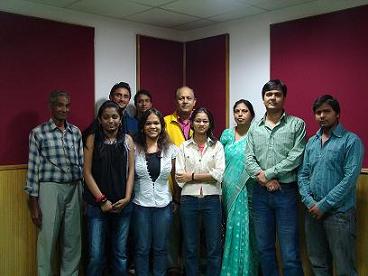 World Development Foundation is having a very talented team of expert professionals. The team is of dedicated professional who believe in excellence.
Apart from the full time employees, there are a large contingent of consultants, producers, architects and others who work on assignments / contract.
Dr. Chandra Rashmi Srivastava
Director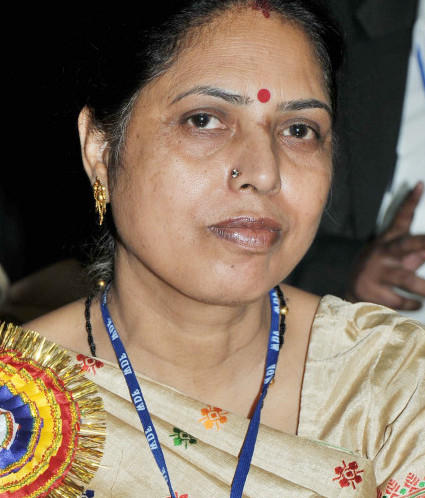 Dr. Chandra Rashmi is Director of World Development Foundation. Earlier she was the principal of Bharati Mahila Mahavidyalaya (Degree College), Jaunpur, Varanasi, India. She is a freelance writer, advisor and consultant in the field of electronic media, education and Information Technology. She has published numerous articles on Education, Management, IT and literature including a book on Prasaran Takniki: Kal Aaj aur Kal(Broadcast Technology: Past, Present and Future). She compiled and edited a regular monthly column on Broadcast News for an Indian technical magazine called BITCOM INDIA. She looks after Administration & Finance.
Swati Srivastava
Director & Producer

Ms Swati Srivastava is the Alumina of University of California, Los Angeles and has done the course of Film Production and Direction with Distinction and Honors. She is a Graduate of Delhi University in BA (Economics) Honors and a Gold Medalist in MBA. She is Video and film producer, IT Expert and also a social activist. She has vision to eradicate poverty, illness and hunger from the globe and provide healthcare to all. She divides her time in India and USA (LA).
Aprajita Srivastava
Hon. Director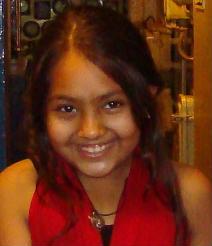 Aprajita Srivastava is the Executive Director of World Development Foundation, New Delhi. She executes local & overseas partnerships, tie-ups, MOUs and supervises implementation of major projects. She was associated with implementation of project for empowering poor and marginalized farmers by educating them in use of technology for enhanced yield of their produce, under the project,
Agriculture Knowledge Dissemination System
. She executed MCIT, Govt. of Ethiopia sponsored project of establishing seven radio stations in different parts of Ethiopia in 2015 for socio-economic development of masses in remote areas. Her interest is to use ICT and mass media to provide the opportunity for citizens to express themselves socially, culturally, politically and spiritually, thus preparing every member of the community to participate in decision-making. She has published several research papers on use of technology for social upliftment in referred journals and also written two books including "Mass Media and ICT for Agriculture Extension. She is recipient of " BEST RESEARCHER '2018 Award. Recently she presented the Business Plan of Knowledge Agriculture in Oxford University before prospective investors and the same was highly appreciated.
Aprajita in various moods
Team at BAU Sabour for ANDS Project
This team of World Development Foundation made the ANDS project a reality. Please see the details about project at
WDF Projects
Centre Heads at WDF Branch offices for ANDS and other Projects
BAU, Sabour, Bhagalpur
Technical Head: Shri Salig Ram
Programme Head: Shri Manish Kumar
WDF Branch at CRS, KVK, Saharanpur
Shri Vinod Kumar
WDF Branch at CRS, KVK, Barh, Patna
Shri Mrityanjay Sharma
WDF Branch at CRS, KVK, Birauli
Shri Santosh Kumar