Electronic Media Production Centre (EMPC) by World Development Foundation
Electronic Media Production Centre (EMPC) or simply known as Media Centre serves as a major hub for the use of electronic media in distance education. It serves as a Nodal Resource Centre in production, dissemination and transmission of educational content in audio video form, utilising a wide range of communication media.
The major activities undertaken by the EMPC are the production and dissemination of educational audio-video programmes. Curriculum-based audio-video programmes are developed to supplement the courseware of the University/College by a trained and skilled staff, using state-of-the-art production facilities.
The e-learning packages are prepared here. Both broadcast and non-broadcast modes of delivery are adopted. The dissemination is also done through web casting apart from delivery by cassettes/CDs at reasonable rates.
EMPC established by World Development Foundation
Bihar Agricultural University(BAU), Sabour, Bihar
Mahatma Gandhi Antarrashtriya Vishwavidyalaya (MGAHV), Wardha, Maharashtra
Cooch Behar Pancham Barma University, West Bengal
Babu Banarsi Das University, Lucknow
World Development Foundation provides total consultancy and turn key solution including design, acoustics, equipment supply, commissioning and training.
A design of Media centre for MGAHV is shown below.
A few photographs of Media centre for BAU are shown below.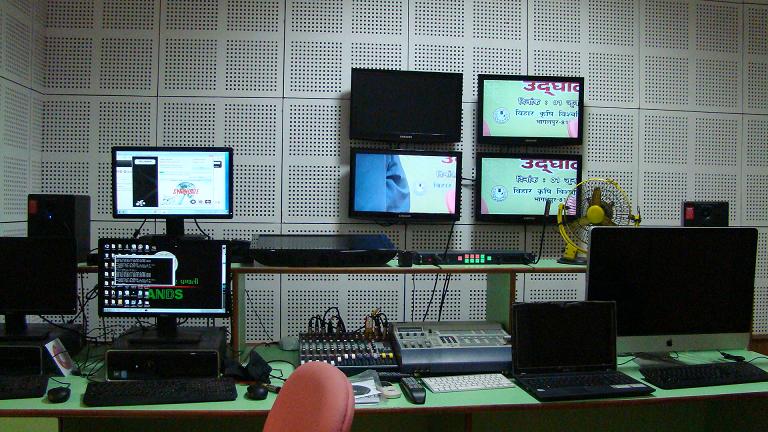 For seeing more work done by us pl visit
Photo Gallery