Education & Training by World Development Foundation
World Development Foundation imparts vocational education and training in the various fields of Communication, Management, Broadcasting, Media, Agriculture & livelihood generation. The courses includes Professional/Vocational education and trainings namely Journalism, Film Production, Radio Jockey, Audio/Video Editing, Radio Station Management, Production etc. These courses take place at WDF Head-Quarter at New Delhi and also in various parts of India.
WDF also organizes tutorials, symposiums etc. specially structured for the benefit of students. WDF organizes these Seminars & Workshops on a number of themes namely use of radio, TV, new media, satellite, Internet etc. to propogate the science and educate people.
Future Growth of Indian media and entertainment industry
The Indian media and entertainment industry is estimated to touch $52,683 million (around Rs 3.73 lakh crore) by 2022 led by increasing disposable income, population and content consumption across the formats, according to a survey by Assocham-PwC.By 2022, the Indian video OTT market will be among the top-10 markets globally with a market size of $823 million (Rs 5,363 crore). The entertainment and media industry is projected to grow at a CAGR of 11.7 per cent from $30,364 million in 2017 to $52,683 million in 2022. This will need lot of professionals in the field of media.
Glimpses of inauguration of Radio Manangement cum RJ Training in association with Birsa Agricultural University, Ranchi.
WDF University for SDG2030
WDF University for SDG2030 has been established with a mission to educate & train farming and other populace to increase their income by use of modern methods using broadcasting & Communication technologies and also make an effort to introduce high level technologies such as IOT, Robotics, UAV to automate and spread knowledge in the fields of education, agriculture, healthcare, livelihood generation and removal of ignorance.
SDG2030
The 17 Sustainable Development Goals (SDGs) adopted by International Community in September 2015, seek to address issues relating to hunger, poverty alleviation, democratic governance and peace building, climate change and disaster risk, and economic inequality. The SDGs and targets are intertwined. Almost all the SDGs relate to sustainable agriculture. The pathway of linkage is either direct (like in the case of SDG2 on ending hunger and achieving food insecurity) or indirect like SDG 8 on promoting sustained, inclusive and sustainable economic growth (which can only be achieved if agricultural growth encompasses marginal and small farmers, women farmers etc.). Many countries of the world have started including these into their national development frameworks, action plans and budgets.

The 2030 Agenda and its enshrined goals, embracing the economic, social, and environmental perspectives of sustainable development provide a historic and promising opportunity for the well being of the world's future generations and the planet.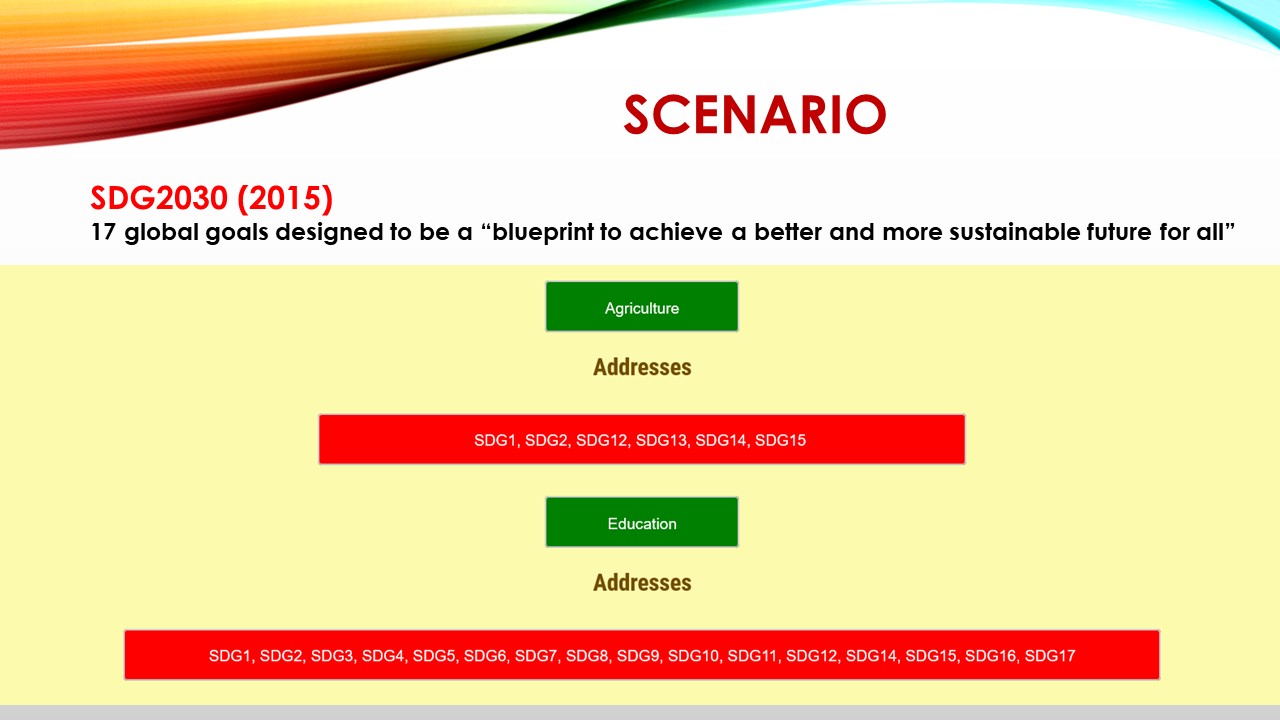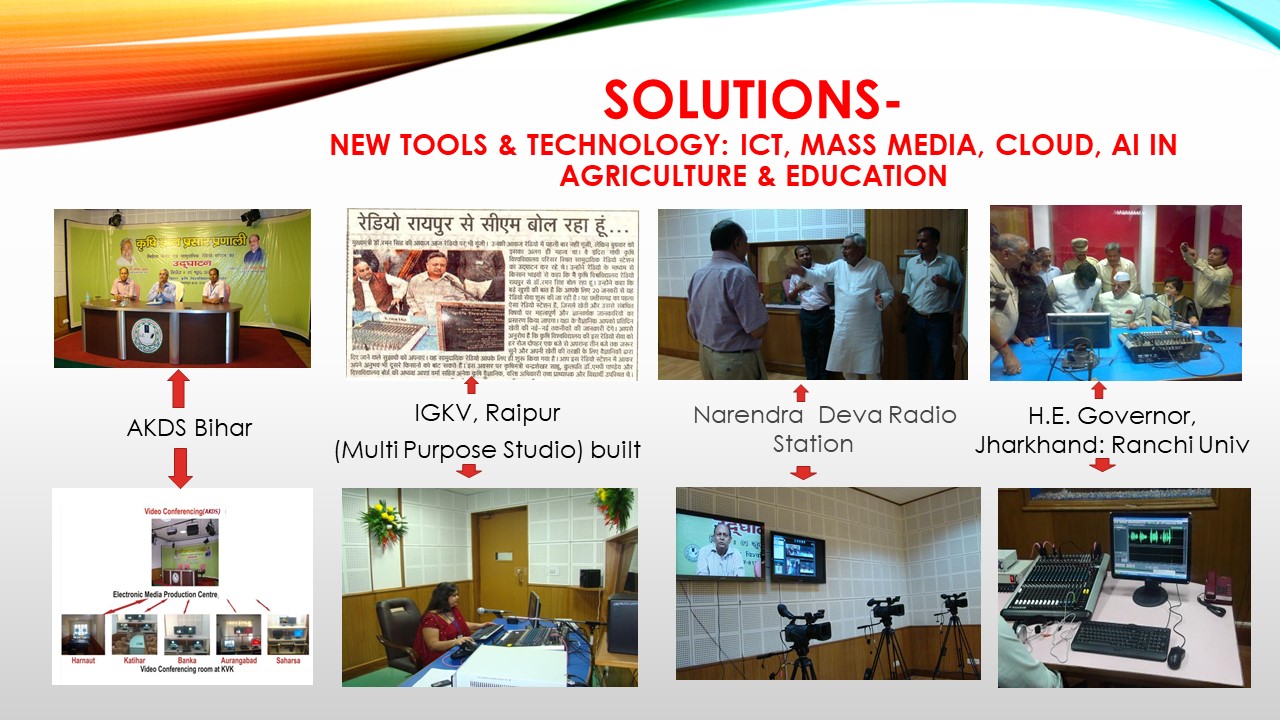 Please vist the University site for Course details
Screen shot of sample paddy cultivation course

Education & Training
World Development Foundation imparts vocational education and training in the various fields of Communication, Management, Broadcasting and Media. This prospectus includes Professional/Vocational trainings namely Radio Jockey, Audio/Video Editing, Presenter�s course, Radio Station Management, Production etc. These courses take place at WDF Head-Quarter at New Delhi and also in various parts of India.
Media Course 1. RADIO JOCKEY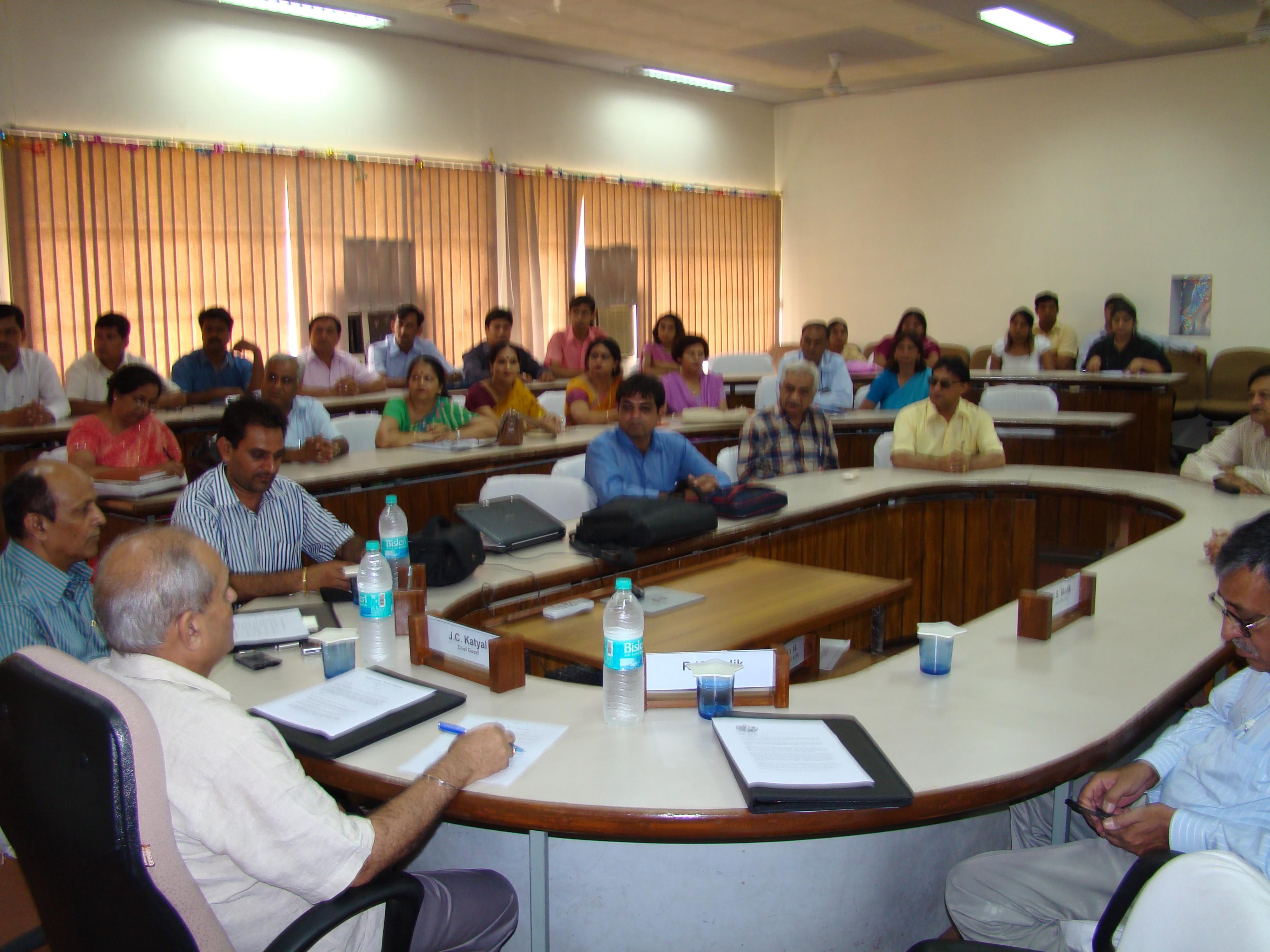 Radio Jockey courses are conducted throughout the country.
Who can become Radio Jockey: Some people are naturally gifted with a flair for entertaining people and communicating with them. Others need to cultivate it. But whatever the background of a person, with a little bit of grooming and acquaintance with the media, a person can easily nurture the talent latent in him or her. Radio Jockeying is a talent based field. The most essential factor for a Radio Jockey is a good voice with the ability to modulate as per the occasion. Apart from that, an RJ should have a clear diction, accurate pronunciation, flare and fluency in the language. They should be able to control the pitches of their voice and learn to use them to the best effect. Another distinguishing characteristic to become a successful radio jockey is the speed of response, good sense of humour, individuality, creativity, spontaneity and an intensive knowledge of music. Successful RJs have the ability to twist and turn their speech according to the situation. Staying updated is very important for a radio jockey. An RJ needs to keep track of the happenings in and around the city. People will enjoy listening to an RJ, if they can sound different on the show. So qualities like mimicry, local dialects and comedy or humour items will help the RJ to carry on their shows.
Eligibility: # Even though no formal educational qualification is required, a degree or at least plus two is generally a pre requisite.
Telegraph Kolkata News
Tuesday, March 04, 2008
Radio Birsa Hariyali on the 107.8 FM bandwidth went on air at 4.20pm today with a brief inaugural message from Governor Syed Sibtey Razi. World Development Foundation, New Delhi, came up with the necessary expertise. The foundation is also organising a month-long RJ training programme at BAU that is being attended by 16 youngsters from all over the state.
Media Course 2. Audio/Video Editing
Audio/Video Editing courses are conducted throughout the country. Audio / Video Production is taught through Electronic Technology and Computer-aided Programmes.
Career Prospects: Audio/Video Editing is required for post production of the programme. Most of the programme produced in studios or outside is modified using linear editing on computers. The finished product is stored on computer by mixing various effects, visuals, sound bytes etc. This is a highly paying profession since in the entire entertainment industry namely, radio station, TV station, film industry, event management, cassette industry; the post production is an essential ingredient. The career is very rewarding and exciting and glamorous.
Eligibility:
# 10+2, Graduation preferred.
Media Course 3 Radio / TV Station Management /Production
Station manager is head of a radio/TV station. A producer is head of production. The details are given below.
Career Prospects: Radio Station Management/Production Management, With the coming of a large number of radio stations in the country in private sector, there is need for station managers/producers job. They head the station and are responsible for entire facade of working including, programme production, engineering management, advertisement and earning revenue. The person has to be thorough with the working of a radio station, content creation, programming / advertisement codes. Personnel management, marketing etc. There is need of about 600 such managers who can go on to become vice president operations/ production.
Eligibility:
#Graduation, MBA preferred.